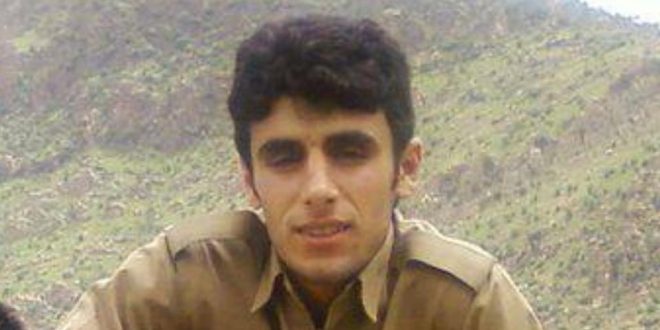 "CHangiz GhadamKheir" a political prisoner at Kurd Masjed Soleiman Prison, who has been on hunger strike since several times as a sign of dissatisfaction with the lack of medical treatment and deterioration of his physical condition, lost one of his kidneys due to lack of medical examination.
Roji Kurd: "CHenghiz GhadamKHeir", Kurdish political prisoner, has completely lost his right Kidney due to lack of medical treatment in prison", According to reliable reports released by Kurdistan human rights activists and resourceful sources.
"Changiz Ghadam Kheir", ,a Kurdish political prisoner from Kamyaran, who is in the Masjed-Soleiman Prison, has a bad condition and needs emergency treatment.
In addition to the kidney problem, her is suffering in his body all, over the past year, this Kurdish political prisoner, suffers from a strong pain in his foots and has repeatedly told prison authorities, but prevented his treatment, but prison authorities are not prepared to transfer him to a hospital outside the prison.
This Kurdish political prisoner had many times Hunger Strike as a way to announce his wors condition, but the prison's health center  and the prison authorities that they were not able to treat  in prison ward and should be transferred to one of the outpatient hospitals to be treated, but Iranian intelligancy agency refused this.
Changiz Ghadam kheir, who is kept in Masjed Soleyman prison, has begun a hunger strike due to protest against the officials' inhuman behavior and lack of health treatment on 29 March 2015.
In the 2011 year"Cenghiz Ghadam Kheir" was targeted by the Revolutionary and has since been underwent treatment and treatment.
He was sentenced to 40 years in prison and exiled to Masjed Soleyman at his last trial in the Revolutionary Court of Sanandaj.
The Kurdish prisoner has been arrested with along Fardin Faraji, Mohammad-Husain Rezaei and Ayoub Asadi on the charge of Moharebeh and participating in the conflict with Revolutionary Guards in one of the villages of Sanandaj city on 2011.
He is suffering from chronic infectious disease, ague, headache, dizziness and poor eyesight due to excruciating prison life according to the reports received by the Campaign in Defense of Civil and Political Prisoners.
They had been taken to the Intelligence Service detentions few months because of the partnership in one of the Kurdish party, ultimately transferred to Central Sanandaj prison.
On 11 August 2012, the inmates have been convicted to prison on the charge of Moharebeh at the first branch of Revolutionary Court in Sanandaj which chaired by Judge Babaei which was informed them in the prison on 19 Sept 2012.
They have been respectively sentenced to imprisonment, Mohammad-Husain Rezaei 45 years imprisonment and exile to Minab prison, Changiz Ghadam Kheir 40 years imprisonment and exile to Masjed Soleyman, Fardin Faraji 30 years imprisonment and exile to Tabas prison and Ayoub Asadi 20 years imprisonment and exile to Kashmar prison, however, they had lived in the Kurdish region of Iran in the west of Iran.
By: Rozhan Adlnia, who is a Kurdish Journalist and Human Right activist in Roji Kurd center and Kurdistan Human Right Organization- Rojhelat.
Comments
comments